I'm happy with the election results. Actually, I'm quite optimistic. Regardless of how well Obama does in office, and I hope he does well, we've shown that the voters of this country do have a voice. By electing our first non-white president, we've already made change.
But some things aren't changing fast enough. As of this writing, votes are still being counted in California on Prop 8, the state constitutional amendment to define "marriage" as between a man and a woman. If you're not familiar with Prop 8 or the lies that are being used to pass it, please read about it here.
The day that should have dawned today is not far off.
— Kate Kendell, live in front San Francisco City Hall
As I write this, San Franciscans are holding a candlelight vigil at City Hall, and are not giving up. I just heard about a rally in West Hollywood, and @NoOnProp8 linked to events all over the state. Justin Kownacki thinks Prop 8 will be revoked down the line, when our generation assumes more responsibility in government. I'm optimistic enough to agree.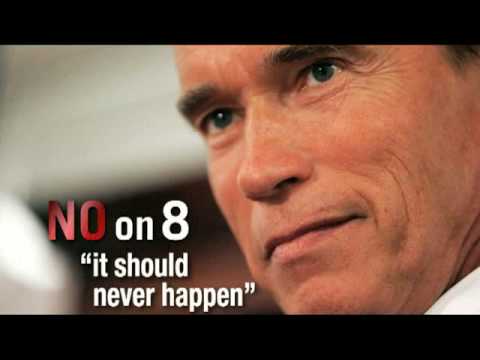 But I'm not going to end this post with optimism. Believe me, I'd love to — I could end it right here and call it a NaBloPoMo day. But while following the fight against Prop 8, I found a great new (to me) blog called Extreme Measures. In his personal blog, USMC Logistics Officer M. Matthew Phelps wrote a post explaining the hypocrisy of Prop 8 much better than I can.
In this post, Matthew shares a conversation he had about Prop 8 to shed some light on the type of people who buy into this propaganda. In the conversation, "Mr. X", a supporter of Prop 8, claims that i voted yes on 8 because i do not think that this whole issue should be fought about for a damn title…I think everyone should have the same rights and the same liberties, but why must everyone have the same fuckin title.
But when Mr. X is asked if he would accept a different title…
4:05pm
Mr. X
well i told you why i voted yes, i cant be any clearer, if someone would fix the civil union situation and create a more legit civil union status…I would be 100% for that. But I dont understand why we are fighting over a title of marriage.

4:05pm
Matthew
would you be willing to get a civil union?

would that say about your relationship what you want it to say?

4:06pm
Mr. X
does a title of marriage say what you want it to say…if the rights and liberties are all the same then whats with the title

4:06pm
Matthew
i'm asking you

would you be satisfied if the relationship you had with the person you loved were called a civil union?

4:07pm
Mr. X
a relationship is a relationship….. a title of marriage doesnt make one relationship more of a relationship than another

4:07pm
Matthew
if the title isn't significant, why should it be reserved for just one group of people?

4:08pm
Mr. X
im done… im going for my run

4:08pm
Matthew
why do you get to say it's OK for you to use it, but not for anyone else?

4:08pm
Mr. X
i just told you matt, its not about a title for me
i dont give a shit about the title

4:08pm
Matthew
then answer the question
**SPOILER ALERT**
Mr. X doesn't answer the question.
I guess he didn't get that memo about change.