This Election Day, I was looking for political Star Wars satire when I somehow found one of Panacea81's YouTube videos. I clicked through to YouTube and watched a few more, because for some reason I have always enjoyed watching how-to videos — even if I don't want to actually know how to, say, apply eye makeup for a pink smokey look.
Panacea81, a.k.a. Lauren Luke got her start selling makeup products on eBay, using photos of her eye to show the application of the makeup. When she started getting requests from customers who wanted to know how to properly apply the makeup, it just made sense to do tutorials on YouTube, showing how to achieve different looks using the products.
According to her YouTube channel, Lauren has been a member since June 28, 2007, and at the time of this posting has 120,347 subscribers. A May, 2008 BBC One documentary reported her YouTube ad revenue as being in the thousands of dollars a month.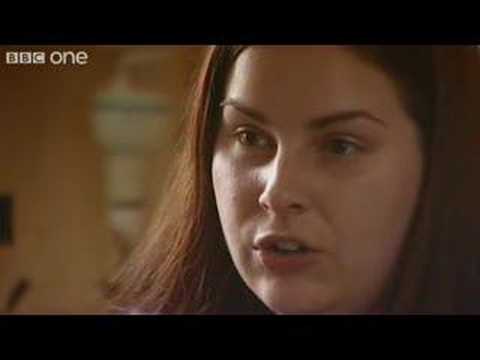 The most popular UK YouTube user doesn't edit her videos, because she doesn't know how. In some videos, we can see her turn the camera off and back on, the realism of the rough cut being precisely what viewers appreciate about Panacea81. It was her realism and enthusiasm for their products that first caught the attention of UK cosmetic company Barry M, who soon realized that she had a unique talent for showcasing their products' wide range of colors. According to Dean Mero, Managing Director for Barry M:
At first we were just chuffed that an independent reviewer like Lauren loved Barry M so much! As a brand we're known for our range of colours which Lauren uses beautifully. But then, after we watched more of Lauren's videos and spoke to her, we realised just what a fantastic talent she had and what a remarkable and empowering story she has to tell.
I've always wanted to be a make up artist and to make a living from working in the beauty industry. Barry M simply asked me what I needed in terms of support whist allowing me to remain at college to gain my qualifications and to work independently. My sole intention when I started my YouTube tutorials was to help other women like me to feel confident and to look good – whoever they are. I'm not a glamorous make up model and, because of that, women seem to appreciate me more. And it's lovely to share my videos with them and to give them ideas.
Lauren's Barry M videos are on the Barry M Tutorials page as well as YouTube, and show Lauren still in her bedroom, still not editing her videos. I'd recommend a condenser mic to cut down on the background noise, but I have to give proper respect to Barry M for not trying to change what Lauren's viewers like about her.
According to Panacea81's Twitter profile, she is currently in New York filming with BBC and picking out colors for her new makeup line. Zoom Zoom!